Hex Bolts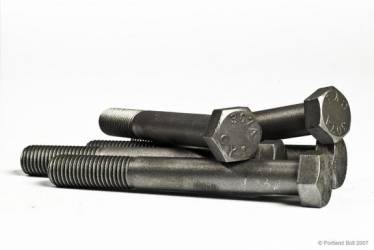 One of the most common A307 grade A fasteners available is a standard hex head bolt, sometimes referred to as a finished hex bolt. Varying in length and diameter, these bolts are used in a variety of generic applications from light construction to decks to floating docks. These versatile fasteners are mass-produced and available off the shelf in imported material. Stocked sizes of domestic A307 Grade A hex bolts are more limited but can be domestically manufactured for Buy America(n) projects.
Heavy Hex Bolts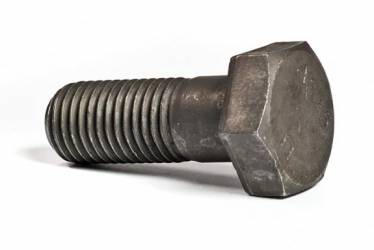 Imported A307 grade B fasteners are readily available as a heavy hex head bolt. These bolts are typically short in length due to their intended use for flange joints in piping systems. The heavy hex pattern is larger than the standard finished hex head. Dimensional requirements for heavy hex bolts are covered under the AMSE B18.2.1 specification. Domestic A307 Grade B heavy hex bolts are rarely available in stock and will typically need to be made to order.
Hex and Square Lag Screws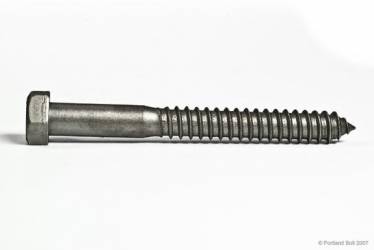 Hex head lag screws are commonly available off the shelf in varying lengths in the A307 Grade A specification through 3/4″ diameter. They can be custom manufactured in larger diameters. These fasteners are generally used in timber applications where the bolt is screwed into a pilot hole in wood to create tension and prevent the bolt from loosening. The square head was historically used before hex heads were adopted as the standard. Square lag screws are often used in restoration projects to maintain the historical integrity of the project.
Timber Bolts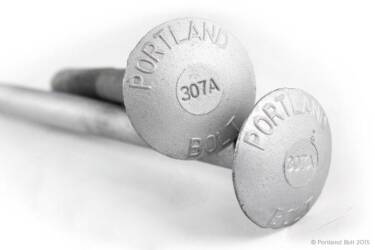 A307 Grade A is also a common grade used to manufacture timber bolts. Also known as economy bolts, dome head bolts, or mushroom head bolts, these fasteners are commonly used in wood dock construction. They have a large, round head with a low profile. They have two nubs (or fins) under the bolt head which prevents the bolt from turning in the timber.
Carriage Bolts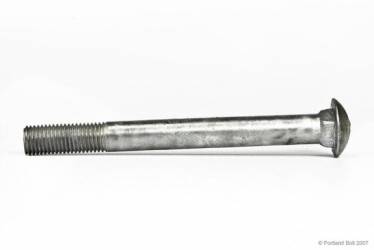 Carriage bolts have a round head with a square neck and are commonly available off the shelf in A307 Grade A. These fasteners are typically used in wood connections and the square neck prevents the bolt head from turning.
Thread-Each-End Rods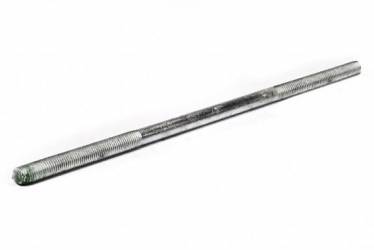 A307 Grades A can be manufactured as a rod with threads on each end. Typical uses for these rods include general-purpose construction, long float rods for marine applications, and tie-rods often used with clevises and turnbuckles to support canopies and awnings.
Studs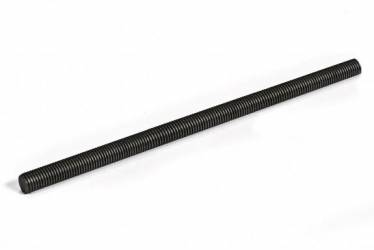 One of the most common forms of A307 Grade A and B is a fully threaded stud. These rods are readily available in import material and Portland Bolt carries both grades in domestic material. Studs being used with A307 Grade B are typically short and used with 2 heavy hex nuts whereas A307 Grade A studs can vary in length depending on the application.
U-Bolts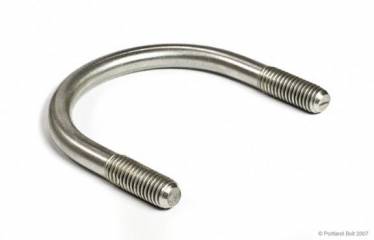 Another common configuration for A307 Grade A is U-bolts. Both round-bend and square-bend U-bolts are mass-produced to install piping systems. Custom sizes can also be manufactured. U-bolts are also commonly used to hang wrought iron pipes in mechanical systems and sometimes they are embedded in concrete to be used as anchor bolts.
Eye Bolts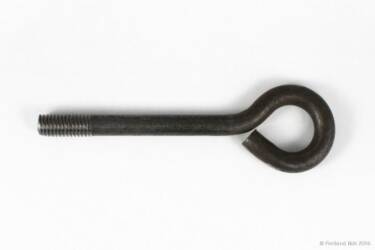 A307 Grade A is also a common grade used to manufacture turned eye bolts. Often used in rigging applications, these fasteners can have an open eye or be welded closed.